Application areas in communications
Any equipment that needs optical fiber connector will be able to use the fiber connector cleaner.
Many telecom/datacom equipment have interface cards that use optical fiber as transmit or receive port.
Some of these equipment are:
1. Fiber Optic Transport industry: SDH/SONET, PDH, WDM, Cable transport equipment, and other telecom
transport equipment.
2.Frame Relay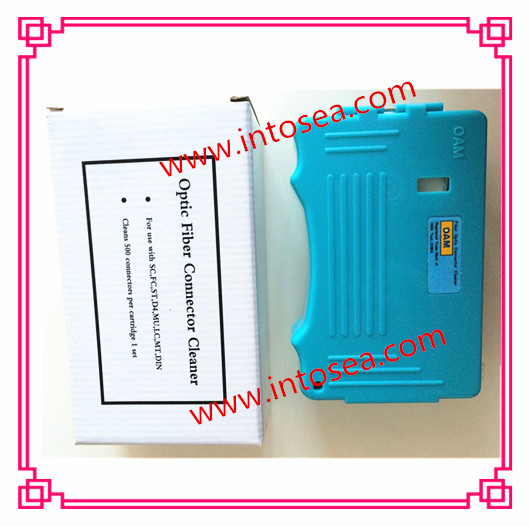 3.ATM
4.Router
5.Class 5 central switch
6.Multimedia equipment
7.Fiber Channel
8.Gigabit Ethernet
9.FDDL
10.ADSL
11.Optical Switch
Cleaning Procedure
Push up the sliding key to open the two cleaning slots:
Slide the fiber connector tip against the cleaning tape on one slot to wipe it. Repeat the step on the
other slot for better result.
Release the sliding key to close the cleaning slot automatically. Repeat the step to clean other
connectors.
Product Specifications
1.Cleaning times: 500
2.Cleaning result: -20 to -50 dB(Return Loss)
3.Operating Temp: -10 to 50 degree C
4.Storage Temp: -30 to 70 degree C
5.Weight: 100 g